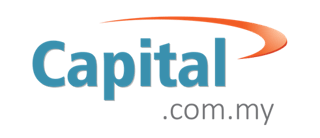 B Capital Group
SEED VENTURE GROWTH
Founded in 2015, B Capital leverages an integrated team across eight locations in the US and Asia, as well as a strategic partnership with BCG, to provide the value-added support entrepreneurs need to scale fast and efficiently, expand into new markets and build exceptional companies.
Stage
Multi-stage, from founding through IPO.
Sector
B Capital partners with emerging companies in the following industries: FinTech, Healthcare, Enterprise, Opportunistic
Geography
Global
Focus
Early Stage: B Capital Group backs founders at the beginning of their journey and builds with them along the way.
Growth Stage: B Capital Group helps growth-stage startups reinvent their industries and evolve into exceptional companies.
We utilize our industry expertise to provide founding teams with the hands-on support they need to scale rapidly and expand into new markets. The journey to IPO is full of innovation and opportunities, and we're with you every step of the way.
Portfolio
Related Sources of Capital