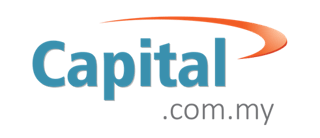 Terms of Service
Welcome
These terms of service outline the rules and regulations for using Capital.com.my (the Platform). By accessing this Platform, we assume you accept these terms and conditions. Do not continue to use Capital.com.my if you do not agree to take all of the terms and conditions stated on this page.
Account Creation
In order to use certain features of the Platform, you may be required to create an account. You agree to provide accurate and complete information when creating your account and to keep your account information up to date. You are responsible for maintaining the confidentiality of your account credentials and for any activities that occur under your account.
Prohibited Activities
You agree not to use the Platform for any unlawful, harmful, or unauthorized purposes. This includes, but is not limited to, the following activities:
Violating any applicable laws, regulations, or third-party rights.

Engaging in fraudulent or deceptive practices.

Uploading, posting, or transmitting any content that is unlawful, harmful, defamatory, obscene, or otherwise objectionable.

Interfering with the operation of the Platform or the servers or networks connected to the Platform.

Accessing or attempting to access the accounts of other users.
You Must Not
Copy or republish material from Capital.com.my. Sell, rent, or sub-license material from Capital.com.my. Reproduce, duplicate or copy material from Capital.com.my. Redistribute content from Capital.com.my.
User-Generated Content
By using the Platform, you may have the opportunity to upload, post, or transmit content, such as business information, reviews, or comments ("User Content"). You retain ownership of any intellectual property rights that you hold in your User Content. By uploading, posting, or transmitting User Content, you grant us a non-exclusive, royalty-free, worldwide, perpetual, and irrevocable license to use, reproduce, modify, adapt, publish, distribute, and display your User Content for the purposes of operating and improving the Platform.
Intellectual Property Rights
The Platform and its contents, including but not limited to text, graphics, logos, and software, are the property of the Platform owner or its licensors and are protected by intellectual property laws. You may not modify, reproduce, distribute, or create derivative works based on any part of the Platform without our prior written consent.
Disclaimer of Warranties
The Platform is provided on an "as is" and "as available" basis, without warranties of any kind, either express or implied. We do not guarantee the accuracy, completeness, or reliability of any information provided on the Platform.
User Comments
Parts of this Platform offer users an opportunity to post and exchange opinions and information in certain areas. Capital.com.my does not filter, edit, publish or review comments before their presence on the website. Comments do not reflect the views and opinions of Capital.com.my, its agents, and/or affiliates. Comments reflect the views and opinions of the person who posts their views and opinions. To the extent permitted by applicable laws, Capital.com.my shall not be liable for the comments or any liability, damages, or expenses caused and/or suffered as a result of any use of and/or posting of and/or appearance of the comments on this website.
Capital.com.my reserves the right to monitor all comments and remove any comments that can be considered inappropriate, offensive, or causes a breach of these Terms and Conditions.
Limitation of Liability
To the maximum extent permitted by law, we shall not be liable for any indirect, incidental, special, or consequential damages arising out of or in connection with your use of the Platform.
Termination
We reserve the right to suspend or terminate your access to the Platform at any time for any reason without prior notice or liability.
Modifications to the Terms
We may revise these Terms from time to time. The most current version of the Terms will always be available on the Platform. By continuing to use the Platform after the revised Terms have been posted, you agree to be bound by the updated Terms.
Governing Law and Dispute Resolution
These Terms shall be governed by and construed in accordance with the laws of Malaysia.
These Terms of Service were last updated on 1 July 2023.