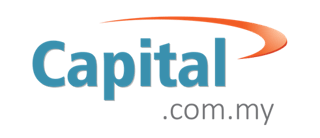 Seed capital, also known as seed money or seed financing, refers to the initial funding a startup receives from private investors, including family members, friends, seed accelerators, or angel investors.
GET yourself funded, BUILD a business and IMPACT the world!
DISCLAIMER: Capital.com.my should not be viewed as a specific recommendation or endorsement of any organization or fund. Furthermore, use of this website does not indicate or ensure that a user will receive funding or access to capital. Rather, this website is purely an information resource and is meant to serve as a starting point for those interested in researching sources of business capital. While we endeavor to update this website, we cannot guarantee all information is current or accurate and, as such, this website is subject to change. Capital.com.my or its owner Crypstone Capital PLT is not associated with any organization or fund, and does not assume responsibility for any eligibility or funding determination. No action should be taken based upon any information contained in the website alone. You should seek independent professional advice from a person who is licensed and/or qualified in the applicable area. For more information, please read our Terms of Service.
Work with Me
I offer personalized guidance and support for those who wish to raise capital in the next 6 to 12 months. William Tan, Founder.