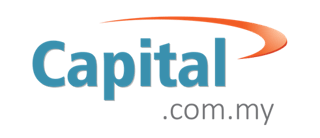 Bank Islam SME Banking
DEBT
We aim to help you achieve your business goals by offering attractive financing features that will help to maximize your business.
Products
Go Halal SME Financing Program

SME SMART Eco Financing Program-i (ECO)

All Economic Sector Facility (AES)

Biz Financing Program Exclusively for Private Limited Company.

SME Automation and Digitalisation Facility (ADF)

TNB Vendor Financing Program

SME Biz G.R.O.W Financing Program

Business Premise Financing Program (BPF)

WinBiz Financing (A financing product specially designed for Malaysian Women Entrepreneurs.)

Start-up Financing Program

Disaster Relief Facility (DRF)

SME – PENJANA Tourism Financing (PTF)

Domestic Investment Strategic Fund Financing Program (DISF)

SME Exporter Financing Program
Eligibility
Targeted to Malaysian entrepreneurs that have been in business for at least two (2) years and fulfill the following eligibility criteria:

Meets the definition of SMEs issued by SME Corporation Malaysia:

Malaysians residing in Malaysia that hold a minimum of 51% shareholding in the business.

Registered with the Companies Commission of Malaysia (SSM), or authorities/district offices in Sabah and Sarawak, statutory bodies for professional service providers.
Related Sources of Capital