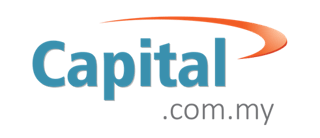 Bank Muamalat SME Financing
DEBT
Whether you're starting out or an established business, we can help you manage your business.
Penjana Tourism Financing (PTF)
Provide financial support to small and medium-sized tourism businesses in Malaysia affected by the COVID-19 pandemic. PTF help businesses to recover, preserve jobs, and stimulate growth in the tourism sector.
Financing Limit: SME Up to RM500,000 / Micro Enterprise Up to RM75,000

Tenure: Up to 5 Years+, 6 Months Moratorium
Proton Dealer Financing Program
Provides financial support to authorized Proton dealers, helping them with their operational and financial needs to promote and sell Proton vehicles. The program aims to support the growth and sustainability of dealerships and contribute to the success of Proton as a brand.
Financing Limit: MCash Invoice Up to RM1 million

Working Capital: Financing (MWCF) Up to RM500,000
PEMULIH Government Guarantee Scheme
Provides financial institutions with a guarantee, encouraging them to offer affordable financing to businesses affected by COVID-19. This support aims to help businesses in recovering from the impact of the pandemic.
Financing Limit: Up to RM10,000,000. *Sole Prop & Partnership – Up to RM500,000

Financing Tenure: Up to 7 years for Term, Up to 5 years for Mcash
Commercial Property Financing (CPF)
Specifically designed to assist. It enables SMEs to secure the necessary funds to purchase or develop properties such as office spaces, retail shops, warehouses, or manufacturing facilities.
Financing Term: Up to 25 years/ Mcash – Up to 5 years (with annual review)

Financing Size: Up to RM5 Million
Teraju Bumiputera Supply Chain Healthcare
To promote and enhance the participation of Bumiputera (ethnic Malay and other indigenous groups in Malaysia) entrepreneurs in the healthcare sector supply chain.
Financing Term: Up to 7 years

Financing Size: From RM500,000 up to RM5 Million
Vendor Financing Program (VFP) / Contract Financing
Contract Financing for small and medium-sized enterprises (SMEs) is to provide financial support and flexibility to SMEs in fulfilling contracts or purchase orders from their customers or clients.
Financing Term: Maximum period of three 3 years

Financing Size: Value / Size of the project reasonably within the mean and capacity of the customer to undertake
Related Sources of Capital