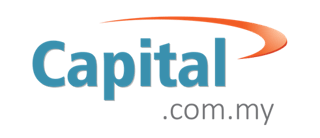 Cento Ventures is a Series A investor, committing on average US$1M initially, and up to US$4M over the lifetime of each investment.
Since 2011, we have been backing digital companies that blend local insights with proven digital business models. We support entrepreneurs in their ambition to build companies that are regional leaders in Southeast Asia.
Stage
Tech startups at an early stage, but with proof points
Our investments are usually at Series A, where we lead the round. This helps us establish a solid relationship with the founder, and to influence company strategy. We only invest once a company can show that a market exists for its product and that it is ready to use extra capital to scale.
Sector
Sectors ready for digital transformation
There is a great opportunity for technology to solve some of the inefficiencies present in emerging markets. However, technology alone does not digitalise industries. Most of our investments apply innovative business models to large industry sectors that are set in their ways, using technology as an enabler.
Geography
Southeast Asia.
Focus
Founders with great ambition
We look for founders who want to build large digital companies that are leaders in their category. In a fragmented region, such as Southeast Asia, operating across multiple countries is often essential. Our preference is for business models that are light on physical assets and where the founders have ambitious plans to scale internationally.
Portfolio
Related Sources of Capital