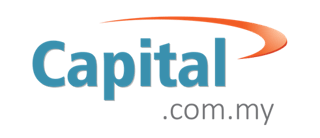 Citrine Capital
VENTURE GROWTH
Citrine Capital is a multi-horizon, multi-asset impact investment firm committed to global sustainable outcomes.
We envision a world of thriving communities where everyone has access to opportunities. Through our commitment to direct our investments with beneficent intention and our aim to make markets work for the collective, we support profit-with-purpose ventures that are offering scalable products or services with the potential to become market leaders.
Stage
All stages - venture capital and private equity.
Sector
Social Enterprise and Others
Geography
Worldwide
Focus
We are particularly excited to work with teams which have the following attributes:
Team: Committed and capable leadership to set strategy and drive execution.

Business model: Scalable business model that has clear direction and feasible strategies.

Finances: Tractions with early revenue and effective cost management.

Impact: Impact that is directly embedded into business model.
Portfolio
Related Sources of Capital