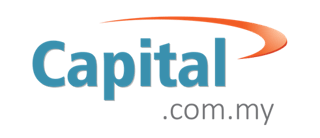 Convergence (CDG)
SEED VENTURE
Convergence Development Group ("CDG") is a global social innovation and impact investment firm that mobilises capital and resources to drive transformative economic and social development across the world.
Founded with the mission to improve the lives of people across the globe through investment with a sustainable return, CDG offers investment resources, business-building skills and a global network to help our portfolio companies accelerate growth while delivering positive and enduring impact.
Stage
Seed, Early stage
Sector
Technology sector, Industry agnostic
Education, Human Capital, Recruitment, EdTech, FinTech, Social Capital, Human Resources, Venture Builder, Impact Investments, Technology, Sustainability Finance, Social Innovation, Private Equity, Venture Capital, Workforce Development, Inclusive Finance, Future of Work, Skills Development, and Higher Education
Geography
Asia Pacific
Focus
We incubate, build and invest in innovative companies driving measurable social impact alongside strong business performance and competitive financial returns.
Portfolio
Related Sources of Capital