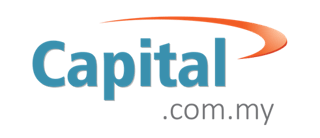 COPE Private Equity
GROWTH
COPE is a principal-run private equity firm wholly owned by key management team members. Since our founding in 2005, the firm has increased its assets under management (AuM) from MYR75 mil to over MYR600 mil by winning the trust of investors and entrepreneurs.
To date, COPE Private Equity has made more than 19 investments in leading Consumer Products and Services, Industrial and Technology businesses and provided excellent returns to investors.
COPE Private Equity is proud and diligent in adhering to Shariah investment principles and stands out as one of the few reputable Shariah-compliant private equity fund managers in Southeast Asia.
Size of Investment: RM20 million and above.
Stage
Growth
Sector
Technology sector, Industry agnostic
Geography
Southeast Asia.
Focus
Honest and capable management team: We look for management team with integrity and a proven track record. We prefer to invest in family-owned businesses as these businesses are often prudently run with the long term interest of stakeholders in mind.
A market segment with growth potential: We look for businesses operating in a sector with significant potential for growth as a result of technological, social and demographic changes. We also like businesses with a regional presence.
Proprietary know-how, technology, distribution channel and strong branding: While no business is perfect, we look for companies with a competitive advantage in technology, distribution channel, branding or even unique insights into consumer behaviour.
Agility and adaptability: We look for companies that demonstrate an ability to innovate new products, services and distribution channels in response to changing customer behaviours and environment.
Portfolio
https://www.copepartners.com/portfolio-current-investments.php
Related Sources of Capital