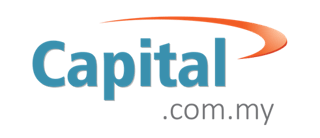 A global fintech company focused on Ethical crowd-investments and social finance/ charity. We operate impact-driven and Shariah-compliant / Islamic investment platforms, a new form of alternative investment private capital marketplace to channel funds effectively and impactfully in the real economy.
Ethis is licensed or approved for various fintech activities by regulators in Indonesia, Malaysia, Oman and Qatar, and also run a charity platform Global Sadaqah.
Our platform serves a growing community of 30,000+ members comprising ordinary people, high-net-worth individuals, investment firms and institutions, corporate and government entities from more than 100 countries.
Focus
Shariah-compliant ethical investment crowdfunding platform. We have our branches and representative offices in Sultanate of Oman, Malaysia and Indonesia.
Global Platform P2P Financing & Equity
EthisX is an Alternative Investment and fundraising Marketplace regulated in Oman. It gives global institutional and retail investors to access shariah- compliant debt, equity investments and funds. We raise funds for SMEs, funds and SPVs in MENA and Asia.
HASAN: Halal Angels Startup Network
HASAN is a community of Angel Investors from around the world who come together to invest in Shariah-compliant startups with the potential for huge financial returns while circulating good in this world (and the next!). We invest in good business that's good for people.
Malaysia Equity Crowdfunding
An equity platform for local and global investors to own shares in Malaysian companies for a capital upside or dividend income. Invest in institutional-grade private equity deals, tech startups and small businesses in the leading Islamic economy hub.
Indonesia P2P Financing
A P2P lending platform regulated in Indonesia. We serve local institutional and retail investors to provide SMEs with funds for commerce and trade, generating high projected profits over short tenures based on financial joint-ventures and trading.
Related Sources of Capital