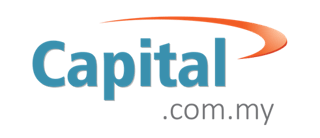 Eureeca is an equity crowdfunding platform that connects businesses seeking funding with investors looking to invest in startups and small and medium-sized enterprises (SMEs). The platform operates globally and focuses on providing funding opportunities for businesses in the Middle East, Europe, and Southeast Asia.
Focus
If your business is an operational SME and you are looking to raise a funding target of a minimum of US$250,000 you are eligible to apply. Ideally, your business will generate revenue and you will have previously raised capital.
Fees
No upfront fees during introductory conversations.
Once your business has been approved, and the Terms of Business have been signed, there is an application fee of $1,500. The Eureeca Investor Committee then assesses the company.
If your campaign passes this assessment, you will be eligible to list on the platform. If the campaign is not listed, $750 of the application fee is refundable. If a campaign is successful, Eureeca takes a success fee of 7.25% of the amount raised.
There may be additional third-party legal fees applicable during the closing process. For example, there may be further fees for the current corporate structure and/or if necessary, documents that require attestation.
Related Sources of Capital