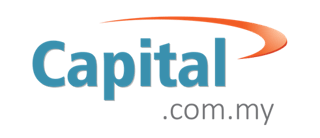 Ficus Capital
SEED VENTURE GROWTH
Ficus Capital (previously known as Ficus Venture Capital) was founded after years of working in the business and investment industry. Our goal is to help entrepreneurs turn their own ideas and visions into successful companies with fundraising and networking guidance. As a results-driven organization, we are constantly looking for ambitious and visionary partners with the drive and flexibility to take their company to the next level.
Stage
Our investment spans across all stages of funding from seed to IPO.
Our focus will be primarily on Seed / Pre-series A to Series A.
Sector
Technology sector, Industry agnostic
Geography
ASEAN
Focus
Seed / Pre-series A Ticket Size: RM500k - RM1million. Criteria: Great founders, 18 month gestation, 10%-25% equity, Sole investor
Series A Ticket Size: RM1million - RM5million. Criteria: Revenue growth traction, Scalable business model, 5%-20% equity, Lead/Co-investment.
Series B Ticket Size: RM5million. Criteria: Defensible business, Clear path to profitability, 1%-10% equity, Co-investment.
Follow on investment in at least 25% of companies invested during seed & pre Series A stage. Criteria: Great founders, 18 month gestation, 10%-25% equity, Sole investor
Portfolio
Related Sources of Capital