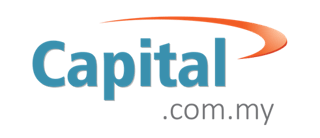 Kairous Capital
VENTURE GROWTH
Kairous Capital is a regional private equity and venture capital investment firm led by professionals with extensive experience in both venture capital and private equity sector. We focus on investing in mid-sized companies in Greater China and ASEAN region that aimed to disrupt existing industry through technology. We believe technology will bring significant impact to businesses within the region for the next decades and we are prepared to be part of it.
Stage
We invest at the Series A to B. We typically look at companies raising from USD$1M to USD$5M. However, we do invest at seed stage as well, if there is a strategic angle for our portfolio.
Sector
We are sector agnostic, however, we do have a preference for startups that are disrupting traditional industries such as fintech, insurtech, e-commerce, digital health and education tech companies.
Geography
We invest regionally from China to Southeast Asia. We are always looking for startups that aim to expand regionally.
Focus
We prefer to lead rounds and work with co-investors that adds value to the investee.
Portfolio
Related Sources of Capital