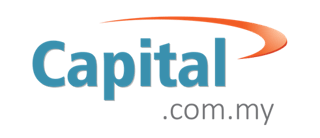 Kejora Capital
SEED VENTURE GROWTH
Kejora Capital invests and works with first-class founders to build transformative ventures that bring positive impacts to the world.
Since its inception in 2014, Kejora has focused on helping founders and businesses succeed in Southeast Asia. Our support goes beyond financial investments - we bring solid regional network, backed by valuable experience and local market insights.
Stage
We invest from the seed-stage, when an idea takes shape, and follow-on through to the harvest-stage when a company is established and successful.
Sector
Logistic & Supply Chain, Fintech, Edutech, Sustainability & Renewable Energy, Healthtech, Agritech, Media & Entertainment, Commerce Enabler and Others
Geography
Southeast Asia, Hong Kong, Taiwan, South Korea.
Focus
We are highly selective in our investments. We conduct extensive research and scrutiny on the sectors we invest in, which allows us to give each company the attention and support it deserves.
Portfolio
Wide range of industry-leading companies that are shaping the future of their respective fields and the economy at scale.
Related Sources of Capital