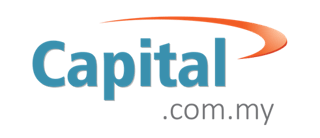 Kumpulan Modal Perdana
VENTURE GROWTH
Wholly owned by the Ministry of Finance (MoF) and under the purview of the Ministry of Science, Technology & Innovation (MOSTI), we are a technology VC that combs the country for that special breed of entrepreneurs who have exceptional ideas, market disrupters, and solving pain-points.
We are mandated to focus on technology development in support of the Government's Malaysia Plan. That's why we invest more than capital – we invest our time, expertise, and network in our portfolio companies.
Up to RM15mil per investment
Stage
Stage-agnostic - start-up stage, growth stage and pre-IPO
Sector
Current focus in deep technology within the Electronics & Electrical (E&E), Renewable Energy and Green Technology.
Geography
No restriction so long it offers strategic benefits to Malaysia
Focus
Eligibility criteria:
In the Electrical & Electronics / Renewable Energy Sector
Technologically disruptive / able to improve efficiency in the market
Portfolio
Related Sources of Capital