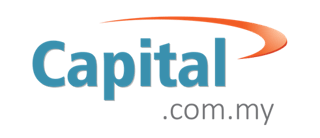 MDV Venture Financing
SMEGROWTH
Malaysia Debt Ventures Berhad (MDV) was established by the Government of Malaysia in 2002 with the objective of providing flexible and innovative financing facilities to develop the Information and Communications Technology (ICT) sector that had been identified and prioritised by the Government as the catalyst for the nation's growth.
Venture Financing
In Malaysia, MDV provides term or revolving financing to VC-backed technology startups and growth companies that have undergone at least a Venture Capital-funding round.
Why Choose Venture Financing?
FUEL GROWTH: Provides growth capital

ENHANCE LIQUIDITY: To achieve the next milestone

MAINTAIN SHAREHOLDING: Less equity dilution for entrepreneurs and investors

INCREASE VALUATION: Bridges to next round of financing at a potentially higher valuation

STRUCTURED CAPITAL: Achieves a more balanced and less costly capital structure
When To Raise Venture Financing?
With Equity Raise
Concurrent with or immediately following an equity round, where momentum is strong, due diligence materials are in-hand, and cash is in the bank, Venture debt can enhance percentage of the equity needs and minimise equity dilution.
Between Equity Rounds
Venture debt can extend the cash runway of a startup company to achieve the next milestone achievement prior to their next equity round, resulting in a higher valuation and less equity dilution.
As Standby Funding Facility
Venture financing can serve to protect the company from potential delays in developmental milestones or deferrals; eliminating the need for a bridge equity financing round and allowing the company to raise its next equity round once the company is on-track with its milestones.
Fund to Profitability
Venture debt can help a company reach profitability. It propels the company forward during a critical period of growth and able to eliminate the need for a final round of equity financing.
Terms
Duration
Loan duration, or term, typically comprises 24-60 months and often includes a PROFIT-only period followed before capital payments start.
Covenants
Any covenants (financial or non-financial) which could trigger a default should be carefully considered. Venture financing funds typically provide more flexible capital with less covenants than commercial banks.
Profit Rate
Financing rate, also referred to as run rate, will determine payments for profit-only and remuneration periods. Banks have a lower cost of capital and therefore provide lower rates than venture debt funds.
Funding Size
Financing size should be determined by the amount of capital required and the amount of debt desired by the business.
Collateral
Collateral will be pledged as a security for repayment of the financing, and can include cash, inventory, company assets, or intellectual property.
WARRANTS
Many venture financiers request warrants to purchase company stock, typically calculated as a percentage of the financing amount.
Portfolio
https://www.mdv.com.my/v3/how-we-help-clients/projects-we-finance/
Related Sources of Capital