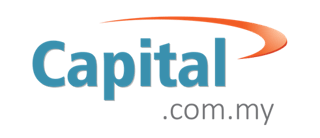 MIDF Soft Loan Scheme for SMEs
DEBT
MIDF (Malaysian Industrial Development Finance Bhd) is to help promote industrial growth as a catalyst for economic growth in Malaysia.
Features
Financing Amount: RM50k ~ RM5mil

Financing Tenure: Up to 25 years

Margin of Financing: Up to 90%

Financing Rate: 4.0% p.a. on monthly rest (SMEs)
Eligibility
At least 60% equity held by Malaysians.

Registered with SSM.

In operation for more than 6 months.

SMEs in Manufacturing and Services sectors (excluding financial and insurance services).
Advantages
Government funds with flexible financing terms.

Financing amount up to RM20 million.

Margin of financing up to 100%.

Financing tenure up to 25 years including grace period up to 3 years.

Fixed financing rates as low as 2% p.a. on monthly rest.

Available for start-up companies.
Other Products:
SME Emergency Fund 2.0
Aid SMEs that are affected by natural disasters.
Second Chance Financing
Aids viable SMEs in swiftly recovering from crises and reintegrating into the economy, at the same time, safeguarding them against the brink of closure or bankruptcy.
Automation & Modernisation RM50k ~ RM20mil
Assist manufacturing companies with automation and modernised processes.
Services Sector RM100k ~ RM5mil
Support service companies to upgrade and diversify business activities.
Small & Medium Enterprises RM50k ~ RM5mil
Promote SME developments and assist existing & new enterprises.
Digital & Technology RM30k ~ RM1mil
Accelerate local SMEs in adoption of e-commerce and digital technologies.
Sustainable & Green Biz Financing RM100k ~ RM10mil
Encourage green technology and energy efficiency among local industry players.
Services Biz Financing RM50k ~ RM5mil
Encourage service companies in market expansion and capacity building enhancement.
SME Revitalisation Financing RM50k ~ RM250k
Assist viable SMEs as well as companies in underserved sectors that are constrained by financial difficulties.
Bumiputera Automotive Entrepreneurs RM100k ~ RM5mil
Facilitate Open Approved Permit Holders in business expansion and diversification.
JBIC Fund for Small & Medium Industries RM50k ~ RM5mil
Strengthen the business of local SMEs.
Market Development Biz Financing RM50k ~ RM1mil
Bridge the industry gap by assisting local businesses in their effort to produce and commercialise complex and high value-added products.
Jumpstart Financing RM50k ~ RM500k
Supports the continuity of businesses in Services Sector that have been affected by COVID-19 pandemic.
ESG Financing for Sustainable Mobility RM100k ~ RM10mil
Facilitate development of sustainable mobility among Bumiputera businesses.
Related Sources of Capital