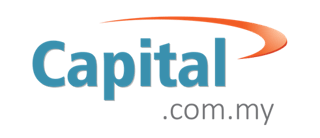 MyCreative Ventures
VENTURE GROWTH
MyCreative is a government investment arm that aims to spur Malaysia's creative industry via strategic and innovative funding and investments.
We invest in companies where our network, insight and experience have the ability to impact probability of success.
We focus our investments on consumer facing businesses from start-up to scale and we are constantly on the lookout for innovative, game-changing companies.
Funding Type
Loans or Equities or combination of both. No Grants or Subsidies are available. Applicants shall demonstrate business acumen in delivering a five-year business plan that may include a slate of projects.
Funding Limit
The funding is up to RM5 million.
Funding Stage
For equity investment, the company must have a minimum of 3 years audited profit track record.
For loans, the company must show between 12 to 15 months operational track record.
Sector Focus
Visual ArtsVisual Arts, Performing Arts, Music, Literature, Content Creation, Fashion, Traditional & Cultural Arts, Culinary Arts, Design, Creative Education
Geographical Focus
Malaysia
Investment Criteria
A company incorporated in Malaysia

Minimum 51% Malaysian shareholder(s)

Minimum RM20,000 paid-up capital

Business operates in any of the 10 supported creative industries

Shareholders and Directors of the company must have reasonable credit history
Related Sources of Capital