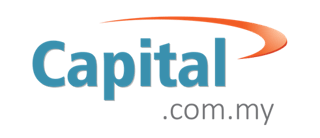 Northstar Group
SEED VENTURE GROWTH
The Northstar Group is a Singapore headquartered private equity and venture capital firm managing over US$2.6 billion in committed equity capital. We invest in fast-growing and leading businesses in Southeast Asia with a particular focus on Indonesia.
Funding Stage
From Seed to Growth Stage
The Northstar Group has a broad and flexible investment mandate. We invest companies from seed to growth stage. This allows us to support companies and their founders over long periods of time and double-down on quality fast-growing businesses.
Sector Focus
We focus on the Consumer, Financial Services and Digital Economy Sectors. Northstar Group has significant industry experience in these sectors, and we believe that they will continue to benefit from the substantial demographic and socio-economic tailwinds in Southeast Asia, including a young population, rising middle class, and significant increases in productivity and consumption.
Geographical Focus
We believe that Southeast Asia, and in particular Indonesia – with the world's fourth largest population, attractive demographics, and a stable democracy – will continue to provide excellent investment opportunities.
Investment Criteria
We work closely with management teams to accelerate growth by providing capital, operational value-add and establishing partnerships across our ecosystem.
Portfolio
Related Sources of Capital