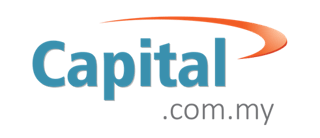 OSK Venture
VENTURE GROWTH
OSK Ventures International Berhad (OSKVI) is an investment holding company based in Malaysia.
It is part of the OSK Group, a prominent conglomerate with interests in various sectors including financial services, property development, and investment management.
OSKVI primarily focuses on venture capital and private equity investments including:
Expansionary capital

Mezzanine financing

Start-up capital

Venture debt
Stage
OSKVI targets companies across different stages of growth, from early-stage startups to more mature enterprises. The company actively participates in the growth journey of its investee companies by providing strategic guidance, operational support, and access to its network of business connections and industry expertise.
Sector
In terms of sector focus, OSKVI has a broad mandate but shows particular interest in sectors such as consumer retail, education, enterprise and financial services technology sectors. It seeks companies that demonstrate potential for scalability, market leadership, and the ability to capitalize on emerging trends and opportunities.
Geography
Malaysia, Southeast Asia
The investment strategy of OSKVI revolves around identifying and supporting high-potential companies with innovative business models, disruptive technologies, and strong growth prospects. The company seeks investment opportunities in both Malaysia and other countries, with a particular interest in Southeast Asia.
Portfolio
Related Sources of Capital