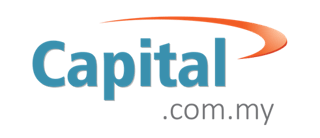 PETRONAS Ventures
SEED VENTURE
We are the corporate venture capital arm of PETRONAS, Malaysia's global energy and solutions company. We invest in visionary entrepreneurs with breakthrough technologies and innovative business models in support of PETRONAS' business growth and sustainability agenda.
We also aim to be the growth accelerator partner in Malaysia to influence technology-driven startup ecosystem while serving PETRONAS business needs.
Stage
Early-stage, Series A
Sector
Facilities of the Future
Robotics & Automation (AI/ ML), Sensors & vision technology (surface/ subsurface), Asset intelligence/ connected factory, Smart Maintenance & Inspection, 3D printing & in-situ manufacturing
Future of Energy
Novel energy generation, Energy efficient/ storage solutions, Smart grid, electrification, Renewables (Solar/ Wind/ Bio), Vehicle automation, Hydrogen
Specialty Chemicals and Advanced Materials
Electronic chemicals, Surfactant, Coatings, Additives (food/ feed), CO 2 to value products, Lubricants
Frontier
Green mobility, Reduction of GHG, Circular economy, Biotech, CCUS
Geography
Malaysia, Asia (managed by PTV International Ventures Sdn Bhd), North America and Europe (managed by PIVA, based in San Francisco, California, USA).
Portfolio
Related Sources of Capital