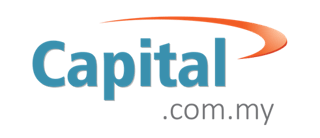 Plug and Play APAC
SEED VENTURE GROWTH
Plug and Play's APAC headquarters is located in Singapore, where we launched in 2010 to invest in high tech startups in the region. We have since expanded our programs and activities to Indonesia, Thailand and the Philippines, enabling all stakeholders to come together to help build a thriving regional ecosystem.
Accelerator Programs: We supercharge the innovation of over 500-industry leading corporations by keeping them at the forefront of industry trends.
Corporate Innovation: We run over 60 industry-focused accelerator programs in 35 cities globally.
Venture Capital: We invest in over 250 companies a year alongside the world's best VCs.
Stage
For companies big or small. If you're looking for your first corporate client, or your 50th, if you're raising your seed round or your Series C, we can help you elevate your company to that next level.
Sector
Fintech, Insurtech, IoT, Online Retail, Smart Mobility, HealthTech, Logistics,FoodTech, Energy, Enterprise Software, Smart City.
Geography
Worldwide
Portfolio
Related Sources of Capital