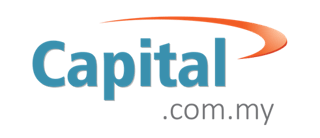 Quest Ventures Pte. Ltd. operates as a venture capital firm. The Company invests in early-stage technology companies including artificial intelligence, e-commerce and marketplaces, entertainment, finance, food, insurance, logistics, media, property, sports, and the Islamic digital economy.
Quest Ventures Super Angel Fund
Funded by Singapore's public institutions and his own capital, James Tan's reputation as an astute angel investor with the Midas touch was established when many of his angel investments secured follow-on investments from international venture capital and private equity firms.
Asia Fund
Quest Ventures Asia Fund is backed by institutional investors including Singapore's Pavilion Capital (a wholly-owned subsidiary of Temasek Holdings) and Qazaqstan Investment Corporation (a wholly-owned subsidiary of Kazakhstan's sovereign wealth fund Baiterek Holdings), and many corporations and senior executives. The fund tackles Asia's opportunities in the digital economy in geographies across Southeast Asia and Central Asia.
Metaverse Fund
Quest Ventures Metaverse Fund advances ideas in Web 3.0 and backs entrepreneurs to take the state of the internet to the next level. The metaverse is a whole new space where the physical and digital worlds collide. The fund focuses on cutting-edge technologies that will underpin the new generation of internet.
Sustainable Impact Fund
Quest Ventures Sustainable Impact Fund believes that delivering value in today's world includes consideration of the environmental, social, and governance aspects. Investments into decarbonization, climate resilience, and environmental sustainability are important for the long-term good of the world. The fund is backed by Singapore's SEEDS Capital, a development finance institution of Enterprise Singapore, a statutory agency of the Ministry of Trade & Industry.
Asia's sustainability challenges are the results of rapid but uneven development. ESG impact can be achieved through a combination of capital and technology.
Stage
Early-stage companies
Sector
Artificial intelligence, e-commerce, marketplace, food, insurance, logistics, entertainment, media, finance, property, digital tech, and sports sectors across Asia region.
Geography
Singapore, ASEAN and the Greater Asia region
Portfolio
Related Sources of Capital