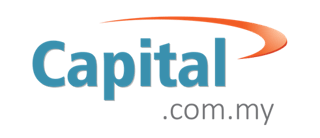 UOB Venture
VENTURE GROWTH
UOB Venture Management Private Limited (UOB Venture) is a wholly owned subsidiary of United Overseas Bank Limited ("UOB"), has been providing financing to privately-held companies in Southeast Asia and Greater China, through direct equity investment.
We support our investee companies helping them scale and achieve commercial success through board participation where we provide inputs on business plans and strategies, debt/equity raising, recruitment of professional management staff, share regulatory knowledge, best business practices, including those on corporate governance and brand equity, amongst others.
We further catalyze their growth through introduction of customers, suppliers, JV partners and other investee companies that may provide synergy through collaborative efforts.
Stage
Seed-stage, early-stage, and later-stage companies. The firm also prefers to invest in growth-stage companies through buyouts.
Sector
Happiness: Consumer Goods, Consumer Services, Media, Retail / Lifestyle
Well-being: Education, Healthcare
Technolog: Digital Economy, Internet, Software, Telecom
Industry 4.0: Advanced manufacturing, Industrials
Green Technology / Supply Chain: Logistics & Transport, Renewable Energy, Water and waste treatment
Geography
United States, South Korea, Taiwan, Indonesia, Malaysia, Philippines, Singapore, and Thailand.
Portfolio
Related Sources of Capital