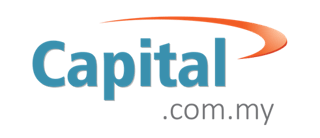 Walden International
SEED VENTURE GROWTH
Walden International is an active venture investor in SE Asia with over 25 years of experience helping grow companies through our globally integrated team and the added value it provides through capital, relationships and expertise.
In partnership with the Singapore National Research Foundation, Walden International has a dedicated focus on seed stage companies that seek to leverage cross-border market opportunities.
Stage
Seed and Growth
Our investments focus on opportunities in early stage (seed or startup) and expansion stage (growth) companies that can benefit from the capital and value-add experience we can use to help accelerate your growth.
Sector
Semiconductors, Internet & Digital Media, Software & IT Services, Emerging Technologies
Geography
SE Asia. Our team has invested in more than 60 companies in SE Asia with a focus on Korea and Singapore.
Focus
Our success over more than 30 years has come from investing in companies with a clear solution to a well-defined problem. This means having a qualified base that you can identify, size and define a sales channel through which you can reach your target customers.
Be able to simply explain why your product or service is compelling.
We back a team that is either well proven in the past or have unique and relevant experience that can make a difference in achieving success. We look for a balance of the skills needed to successfully build a company including team building, marketing/positioning, fund raising and frugality.
Portfolio
Related Sources of Capital