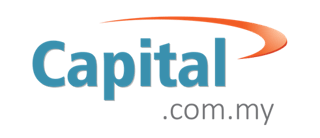 MAVCAP invests in early-stage and growth-stage companies across various sectors, including technology, healthcare, biotech, fintech, and more. They provide capital to these companies to help them scale their operations, develop their products, and expand their market reach.
MAVCAP Partners & Funds
500 Startups: Founded in 2010, 500 Startups is an accelerator and venture capital firm headquartered in San Francisco, California. The firm prefers to invest in media, consumer services, computer hardware, software, commercial services, Software-as-a-Service, mobile, FinTech, Big Data, Internet of Things, e-Commerce, AgTech, and audio tech sectors in the United States, Europe, Southeast Asia, Japan, and India.
Gobi Ventures: Founded in 2002, Gobi Ventures is a venture capital firm headquartered in Shanghai, China. The firm seeks to make minority investments in seed-stage, early-stage, later-stage, and minority or women-owned companies. The firm prefers to invest in the logistics, media, retail, consumer services, software, and technology sectors in Japan, China, South Korea, and Southeast Asia.
Elixir Capital: Founded in 2012, Elixir Capital is a firm based in Palo Alto, California. The firm prefers to invest in the information technology, big data, mobile, and consumer products sectors.
Intres Capital Partners: a venture capital firm formed through a Partnership of Malaysia Venture Capital Management Berhad (MAVCAP), QuestMark Capital Management Sdn Bhd, and Teak Capital Sdn Bhd. The firm prefers to invest in the fintech, big data and internet of things sector. It is based in Kuala Lumpur, Malaysia.
Vynn Capital: Founded in 2018, Vynn Capital is a venture capital firm based in Kuala Lumpur, Malaysia. The firm seeks to invest in the software, TMT, and commercial services sectors.
LuneX Ventures: a dedicated Blockchain and CryptoCurrency fund in partnership with Golden Gate Ventures; a well established South East Asia based VC.
Asia Greentech Fund: invests in green energy and green technology in Asia in response to climate change. Our core members have vast investment management and M&A experiences as well as extensive experience in executing large projects in the region. Moreover, the Fund works closely with governments and agencies in many countries.
Sunway Group and Kejora Capital: The Orbit Malaysia Fund I will be managed by Jakarta-based Kejora Capital, with Sunway Group and MAVCAP as anchor investors. Orbit Malaysia will actively invest in Series A, industry-leading companies operating in the FinTech, AgriTech, eCommerce, EdTech and HealthTech sectors, and will invest not only in Malaysian startups, but also significantly in other high-growth Southeast Asian startups.
FICUS Capital: is the Shariah Compliant Regional Venture Capital Management Company in the world. Its flagship fund, Ficus SEA, is the Malaysian-based Shariah compliant venture capital fund with a focus on investment in the ASEAN region.
Eligibility
The eligibility criteria to apply for an investment fund can vary depending on the specific fund and its investment objectives. However, here are some common factors that are often considered when evaluating potential recipients of investment funding:
Business Stage: early-stage startups, growth-stage companies, or mature businesses.

Industry and Sector: technology, healthcare, clean energy, fintech, consumer goods, or other targeted sectors.

Growth Potential: market size, competitive advantage, innovation, and revenue growth projections.

Management Team: the team's expertise, track record, and ability to execute the business plan successfully.

Business Plan and Financials: your company's market opportunity, competitive landscape, revenue model, and growth strategies. Financial projections, including revenue forecasts, profitability, and cash flow projections.

Investment Amount: Investment funds often have minimum and maximum investment thresholds. Your funding requirements should align with the fund's investment capacity.

Geographic Focus: Some funds may have a specific geographic focus, targeting businesses within a particular region or country.
It's important to note that these criteria can vary significantly among different investment funds, so it's essential to thoroughly review the specific eligibility criteria provided by the fund you are interested in.
Related Sources of Capital